Never in your wildest dreams did you think your dream wedding being put on hold, but it is with great sadness to say that for some, the coronavirus has forced our plans to lose their certainty.
In just a short few weeks, COVID-19 has drastically effected and changed many lives. How crazy is it to think that less than 2 months ago we were all going about our normal day-to-day lives; booking holidays, meeting friends for brunch, having Sunday roasts with your nearest and dearest, and for so many of us out there, anticipating our big day.
With the government having banned large gatherings for the foreseeable future, many couples feel lost and in the dark with no one to turn to for help with their unanswered questions; will my wedding go ahead in 2020? Should I reschedule for Autumn/Winter 2020? Can I move it into summer 2021? With all these head scratching questions West Heath would like to offer some guidance as to what the best course of action might be for you below.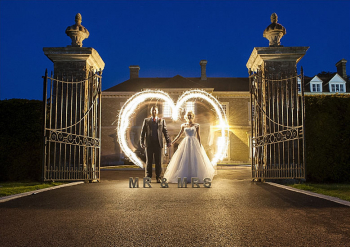 We at West Heath are offering our couples to move their wedding date free of charge to an alternative date later on this year or in 2021 (providing that the date is not already taken)
---
The best thing we advise is to reach out to your wedding planner/coordinator, if you have one. Look at the available dates at the venue first, and then determine which date your suppliers are available to switch to.
It can be helpful to create a spreadsheet with all available dates from the venue then send these across to your suppliers and see which dates tick most boxes.
Look to the positives and don't feel guilty if you feel down about it all. This was probably something you have been planning for months/years, and now it's on hold. Look ahead to the time when it will happen. The most important thing not to lose focus on is that you will get married, just now you will have more time, more savings, more attendees and be able to fly away to your perfect honeymoon destination.
It's important for couples to adhere to government guidelines for their safety and the safety of their guests. So, as tough as it may be, if you were planning on having a big wedding in the next eight weeks, it's time to reschedule.
While you have every right to be sad, try not to be too discouraged. If you and your partner can make it through this, you can rest assured, that your marriage will be strong enough to make it through all future challenges. Love really does conquer all.