Useful tips and tricks that could be helpful to know
As your wedding planning gets into full swing, a few helpful tips and tricks can be useful to know when in planning mode.
1. It might be that your wedding dress has many fiddly buttons or just one, no matter how many there are, it is useful to bring with you a crochet hook. This certainly makes a fiddly job a lot easier when the nerves and excitement kicks in.
We would also recommend having a second one in your overnight bag as well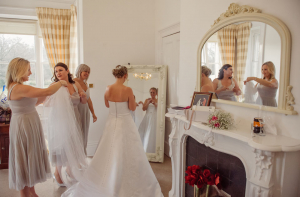 2. We commonly speak about a second dress but sometimes forget a second shirt for our Husband to be. Being prepared for possibilities that could arise certainly helps relax any stresses or worries.
Who knows a spillage of red wine might drip down your lovely white shirt or you might just want to feel fresh for your photos or evening dancing.
3. A spare pair of flat shoes at West Heath is well recommended. To make the most of the 32 acres of beautiful surrounds, having a pair of flat shoes certainly helps with getting from A to B without sore feet or damaged shoes.
Most importantly, at West Heath you will have your coordinator throughout your wedding planning and on the day of your wedding. If you have any questions or queries, ask your coordinator for reassurance and support.
We hope these three tips and tricks will be of use to you in your planning process.
With love
West Heath Weddings